Are you a blogger over 40? Yeah, welcome to the club!
Please join in the fun and get to know your fellow bloggers!!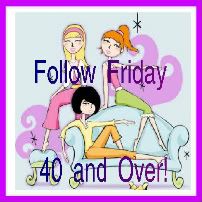 Congratulations to my friend Mrs. Tuna at
"Working Woman's Guide to Dinner"
Her blog was randomly selected from the participants of last Friday's Blog Hop to be the featured blog this week!!



She holds the #2 Hot Spot this week. Make sure you show her some love and follow her blog.